As the days get longer, it's only natural to get more and more…energised about summer. Instead of remaining a permanent resident in the doldrums, your plans for summer become cemented and you start replacing home baking with dried fruit and nuts as snacks.
Well, I have anyway.
In between fasting and doing a weekly BMI test spring somehow arrives. You still need a jacket, but it's easily shed at lunchtime. Flowers seem to be brighter, and more readily available. Tulips, daffodils, other spring flowers (clearly haven't found my green thumb just yet...) seem to be at every dairy door, you even find yourself doing little skips.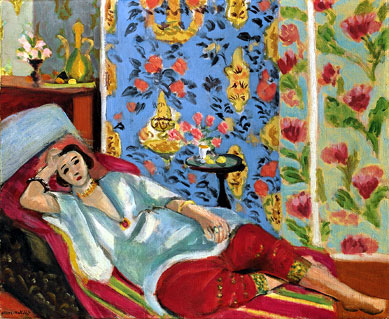 .
Well, I do anyway.
.
I can't help but get a little giddy and start imagining myself down the Champs Elysees, sifting alongside the Seine armed with newly purchased second hand silk garments, vintage jewellery, fresh bread and veg from the markets in my local Parisienne neighbourhood and heading back to some scody but 'rustic' 'shabby chic' studio apartment on Left Bank. I'll no doubt be dirt poor but be living the champagne lifestyle...
While I wouldn't have taken up smoking, I'd say red lipstick will be cranking. You may even spot a faux beauty spot. Hopefully not, although one never knows how caught up in a fantasy one will get until they are actually living out their days in said fantasy.
And Paris is mine, soon to be a reality. Ever since I was handed my first text book 'Ça Bouge 3' I knew I'd be visiting France one day. Ever since I returned from the UK after staying in the Loire and travelling through the South of France, I knew I would live there. Ever since I studied curriculum theory, I even fancied working there to help promote relations between NZ and France re: education (I know, saving the world one high flying job at a time...)
.
And now, Paris is a callin'!
.
I cannot wait to be wide-eyed again. Living off the smell of a paté-laced canapé, knowing that the cliché tourist attractions are more than that to me, that they form part of the makeup that is my new city of residence. I love getting to know a new city. Travelling the public transport to get my bearings, work out the right routes to the places that will be stops in my routine, finding out how this suburb links in with that one etc.
So I guess here are some images that get me rather excited about the future! They may be irrelevant to you, they may spur you on, but I hope you all have something similar to focus on, whether it be Europe, Africa, the Americas; or a summer holiday, a new job or a new interest, this is the beauty of warmer weather: daydreaming becomes less about the dream and more about the day it all eventuates!
A bientôt,
L.